The immunogenecity of biologics is a significant concern, which can affect safety and efficacy. In this interview with Dr. Eric Bonner, we explore recent developments in immunogenecity, highlight key challenges when reviewing immunogenecity, and explore current regulations.
Immunogenecity is the ability of a therapeutic protein to stimulate an immune response, developing anti-drug antibodies to neutralize or bind the offending protein. It is an important assessment required for drug approvals that is measured and characterized. However, with the increase in biologics, how do scientists apply more sensitive and robust techniques and what challenges remain for assessing immunogenecity?
We aim to cover a range of developments, including:
Techniques utilized to investigate immunogenecity

Relationships between assay data and clinical outcome

Regulation and standardization
About Dr. Eric Bonner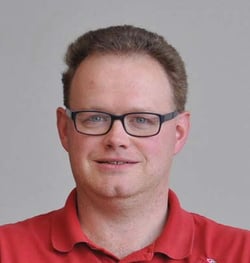 Dr. Bonner serves as a scientific resource and technical advisor for both clients and internal teams in managing bioassays form development, to validation, to application. He received his Ph.D. in Biochemistry from the University of Illinois (Illinois, United States) in 2001, and has expertise in a wide variety of fields including protein chemistry, molecular biology, microbiology, and immunology. He has expertise in validating PK and biomarker assays, both single-plex and multi-plex, across a variety of analytical platforms. Dr. Bonner also has expertise in validation of anti-drug antibody assays, with a particular focus on the application of statistical methods for cut-point determination.